← Previous product___.
___Next product →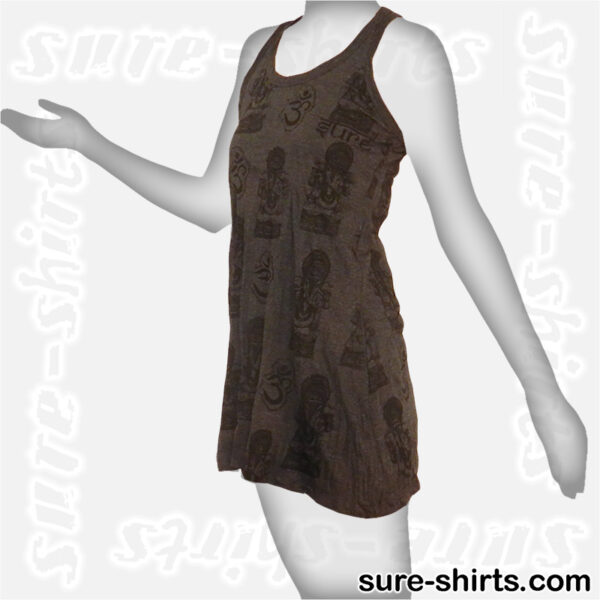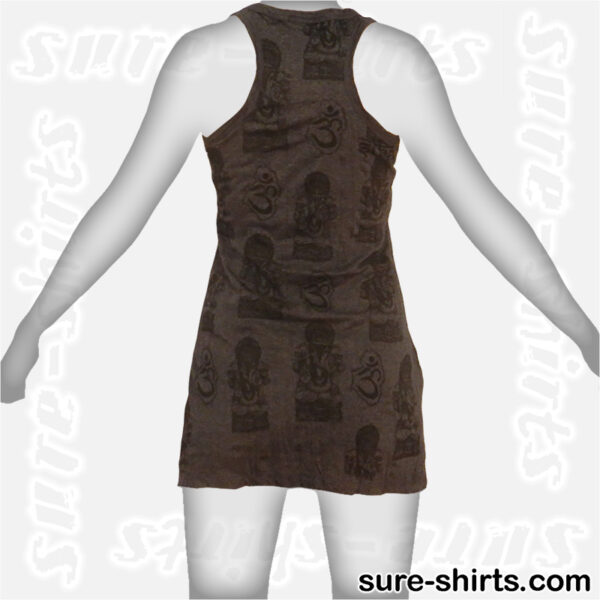 Little Ganeshas
Black SURE Women Summer Dress Tank / Sundress
   Motif: Many Little Ganeshas
Very nice prints of many little Ganeshas and a couple of Oms all around (front and back) of this sundress. Ganeshas with his unmistakable elephant head is widely known as the Remover of Obstacles – Good for new ideas, new paths, new businesses, …
  SURE Women Summer Dress Tank / Sundress:
Great "little Ganeshas" image on a black / anthracite colored women tank dress / sundress.

Measures (approx.):
A = 15,5 inch / 39 cm
B = 29,5 inch / 75 cm
Please note:
Size labels like S, M, L, XL are but arbitrary assignments.
All Sure shirts' measurements can differ from model to model, motif to motif and even color to color (of the same motif)!
We try our best to give accurate dimensions for every single shirt.
Please lay your favorite shirt flat on the floor, then compare the dimensions according to the picture and the given dimensions as shown in the image above.
   Read more about:

We only sell original SURE shirts from Thailand!
Only logged in customers who have purchased this product may leave a review.
← Previous product___.
___Next product →