← Previous product___.
___Next product →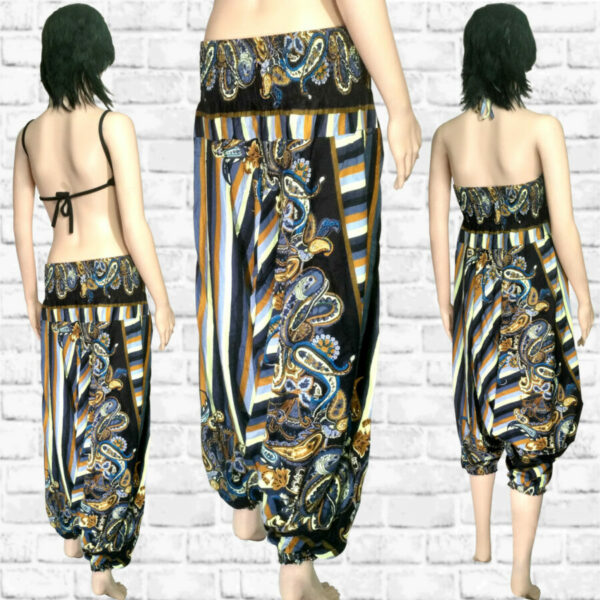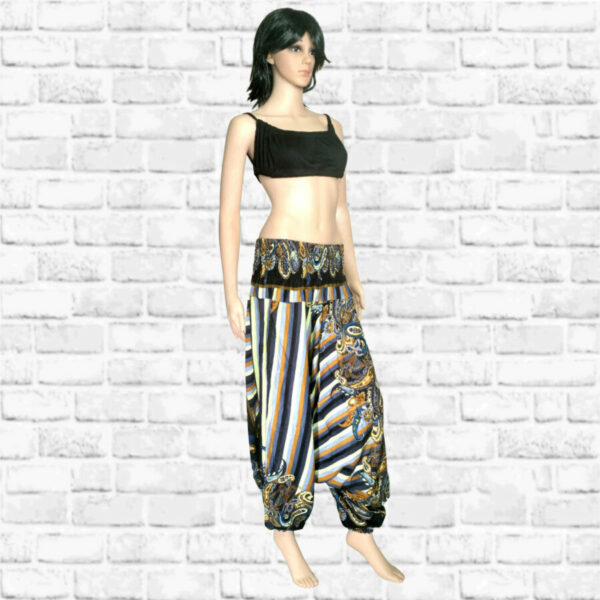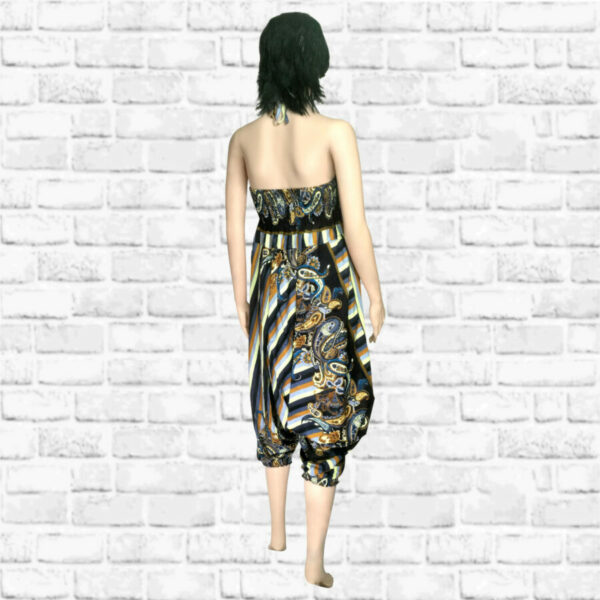 Rayon Pants-Dress – Flowers – Stripes & Tendrils
2 in 1 – Harem Pants / Dance Pants (blue, grey, yellow)
   Style: Baggy Harem Pants
These light and airy Dance Dress-Pants with a beautiful "Flowers – Stripes & Tendrils" pattern in blue, grey and yellow colors come from Northern Thailand and due to comfort and leg-space they're ideally suited for hot summer days and all sorts of leisure activities. The simple and convenient cut captivates just as much as the vivid colors and patterns and the comfortable soft rayon fabric.
   2 in 1:
You can also pull the waistband over your chest and tie the waist ribbon-laces behind your neck to wear it like a dress – really fancy!
   Material:
These fashionable woman summer pants are made of 100% rayon fabric – very light, thin and comfortable.
They are only available in one size (freesize), please check the given dimensions: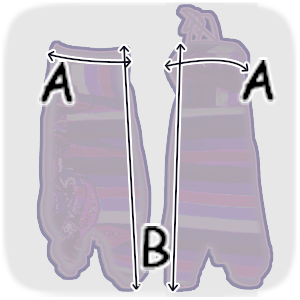 Measurements (approx.):
A (width) = 11.5-18 inch / 30-45 cm (stretchable)
B (length) = 37.5 inch / 95 cm
Weight = 230 g
Only logged in customers who have purchased this product may leave a review.
← Previous product___.
___Next product →