← Previous product___.
___Next product →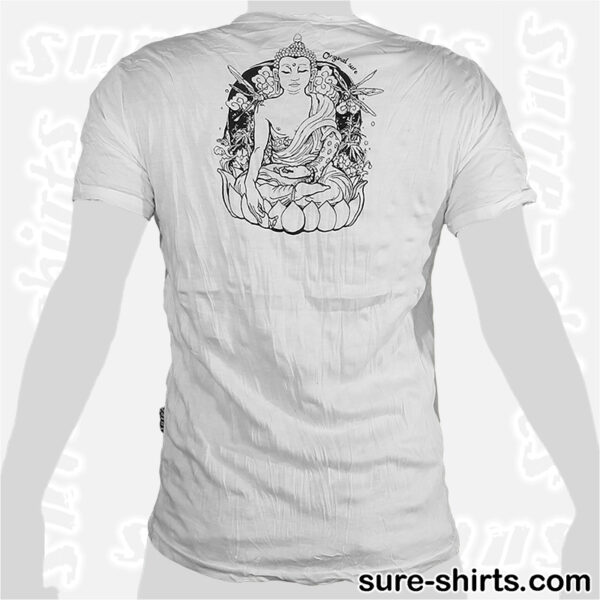 Siddhartha Gautama
White SURE T Shirt size M
   Motif: Siddhartha Gautama Buddha Meditating
Siddhartha Gautama, although there were countless Buddhas before him, is considered the founder of Buddhism as a religion. He was born in Southern Nepal between 563-480 BCE and died with an age of 80 years. His father was the elected leader of the oligarchy Shakya clan, so Siddhartha Gautama lived in wealth and luxury until he left his home at the age of 29 to become an ascetic.
   Sure T Shirt size M:
Beautiful " Siddhartha Gautama Buddha" image on a white T shirt.

Measures (approx.):
A = 19,5 inch / 50 cm
B = 26,5 inch / 67 cm
   Please note:
Size labels like S, M, L, XL are but arbitrary assignments.
All Sure shirts' measurements can differ from model to model, motif to motif and even color to color (of the same motif)!
We try our best to give accurate dimensions for every single shirt.
Please lay your favorite shirt flat on the floor, then compare the dimensions according to the picture and the given dimensions as shown in the image above.
   Read more about:

We only sell original SURE shirts from Thailand!
Only logged in customers who have purchased this product may leave a review.
← Previous product___.
___Next product →