← Previous product___.
___Next product →
SOLD OUT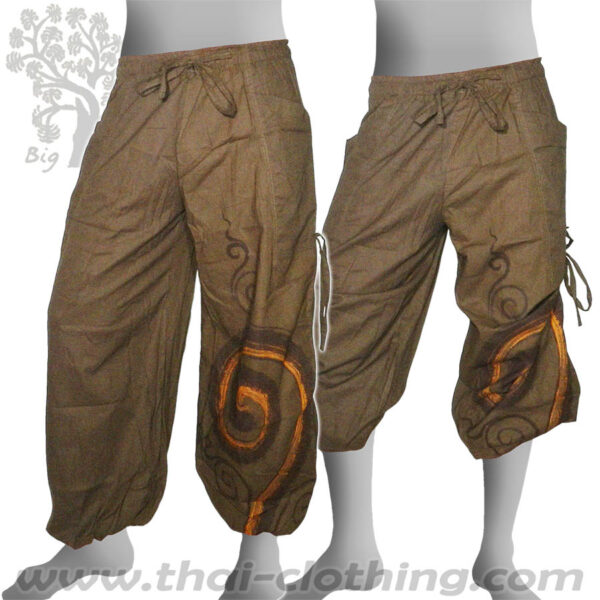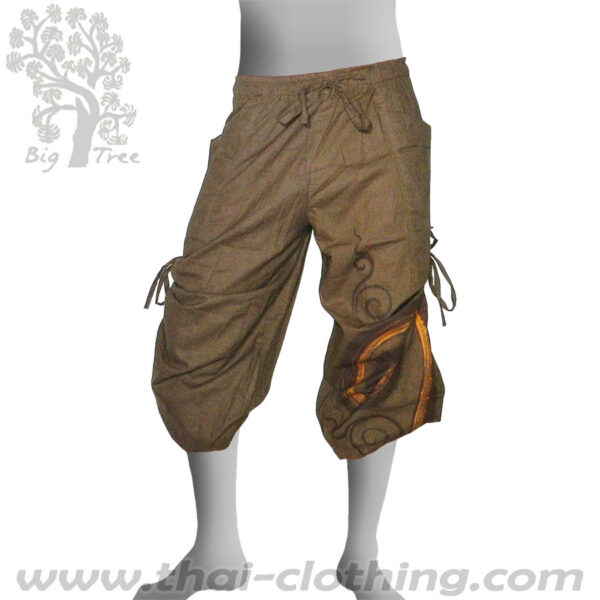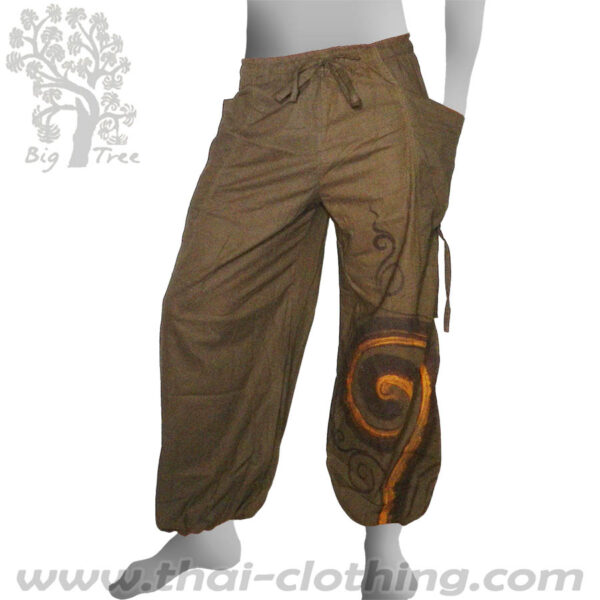 Beige Brown Leg Lace Pants
BIG TREE Pants
   Style: Leg Lace Pants
Great, long leisure pants in beige brown with a special leg-lace-system, which allows to easily tie up the pants legs at the thighs. The pants have 2 large pockets on both sides, from which the laces emerge, and an embedded waistband. The beautiful curved flourish on the left leg is hand-painted.
   Big Tree Pants:
These pants are made of 100% cotton fabric and they are unisex, so they suit both women and men. They are only available in one size (freesize), please check the given dimensions:
Measurements (approx.):
A (width) = 20 inch / 51 cm
B (length) = 39.5 inch / 100 cm
weight = 380 g
Big Tree is a Thai fashion label. The products are all made of 100% cotton and usually with natural colors. We buy directly from Big Tree and sell only original Big Tree products.

Only logged in customers who have purchased this product may leave a review.
← Previous product___.
___Next product →