Description
Dark Green Cotton Hoodie Coat –
Om & Sanskrit
BIG TREE Jackets / Coats
   Style: Cotton Hoodie Coat – Om & Sanskrit
Lightly padded dark green cotton hoodie coat with a many om symbols and Sanskrit sriptures. The coat has 2 front pockets, a zipper and a hood.
   Big Tree Jackets / Coats:
These jackets and coats are made of 100% cotton fabric. They are only available in one size (freesize), please check the given dimensions: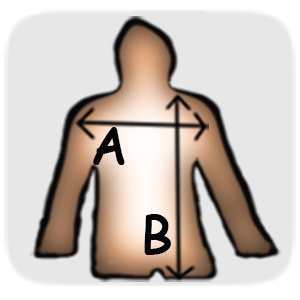 Measurements (approx.):
A (width) = 24 inch / 61 cm
B (length) = 33.5 inch / 85 cm
weight = 590 g
Big Tree is a Thai fashion label. The products are all made of 100% cotton and usually with natural colors. We buy directly from Big Tree and sell only original Big Tree products.