← Previous product___.
___Next product →
-60%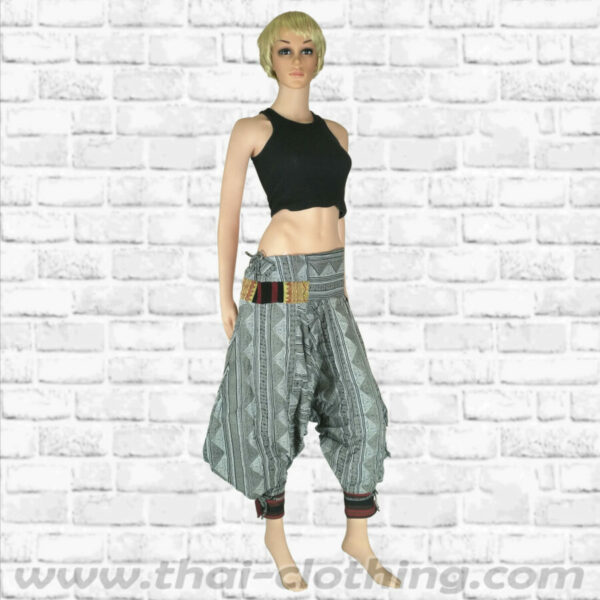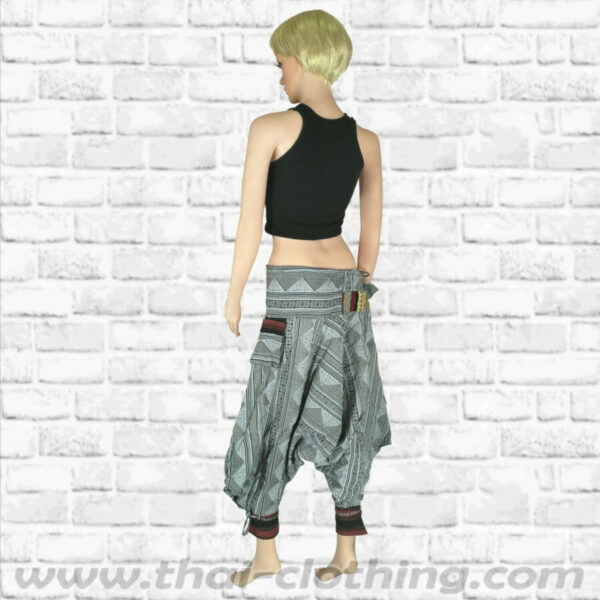 Hmong Harem Bat Pants – Cotton
Oriental 1 – black/white
   Style: Harem Pants, baggy with fancy bat cut + handmade Hmong Braids

These Hmong Harem pants have some kind of Bat-Wing shape and are made of 100% cotton with a black and white "Oriental" pattern. They have unique handmade Hmong braids, one at the left waist side (where the laces are bound), one on the external sewn-on pocket on the right side and also on each of the leg's cuffs.
The unique cut with the wide open legs and the cuffs on the leg's ends, where the open airy legs are tied give these pants some kind of bat-wing look.

   Material:
These unisex summer pants are made of 100% cotton – thin and comfortable.
They are only available in one size (freesize), please check the given dimensions:
Measurements (approx.):
A = max.48 cm / 19,5 inch
B = 87 cm / 34 inch
The Hmong are a hill tribe in Northern Thailand known for their unique embroideries and fabrics.
Only logged in customers who have purchased this product may leave a review.
← Previous product___.
___Next product →