← Previous product___.
___Next product →
-60%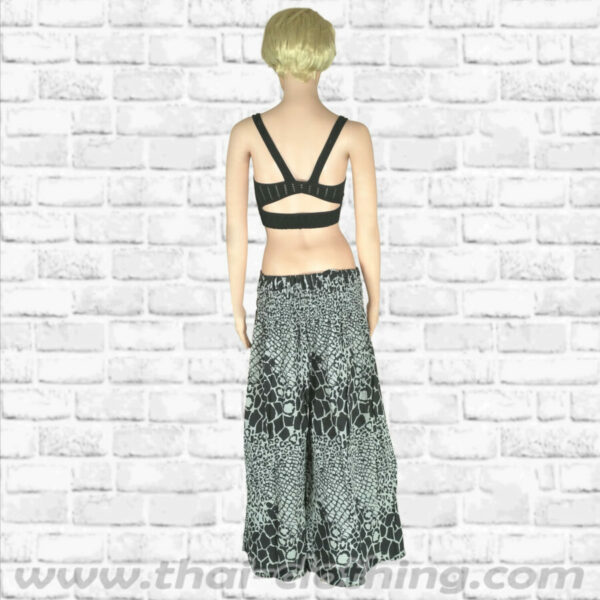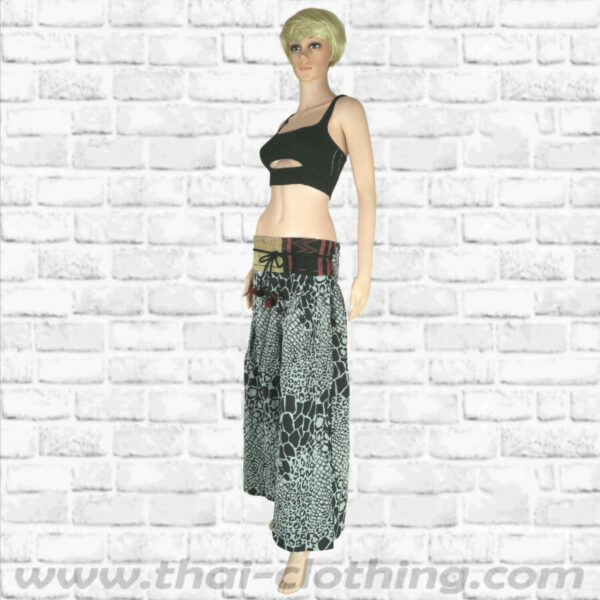 Hmong Naga Pants – Cotton
Jaguar/Tortoise – black/white
   Style: Wide legs + handmade Hmong Braid

These Hmong Naga pants are made of 100% cotton with a black and white "Jaguar / Tortoise" pattern. They have a unique handmade Hmong braid with pompoms at the front and a rubber band (embedded into the fabric) at the back.
Due to the thin fabric and leg-space they're ideally suited for warm climate and all sorts of leisure activities.
   Material:
These unisex summer pants are made of 100% cotton – very light, thin and comfortable.
They are only available in one size (freesize), please check the given dimensions:
Measurements (approx.):
A = max.49 cm / 19,5 inch
B = 97 cm / 38,5 inch
The Hmong are a hill tribe in Northern Thailand known for their unique embroideries and fabrics.
Only logged in customers who have purchased this product may leave a review.
← Previous product___.
___Next product →