← Previous product___.
___Next product →
-50%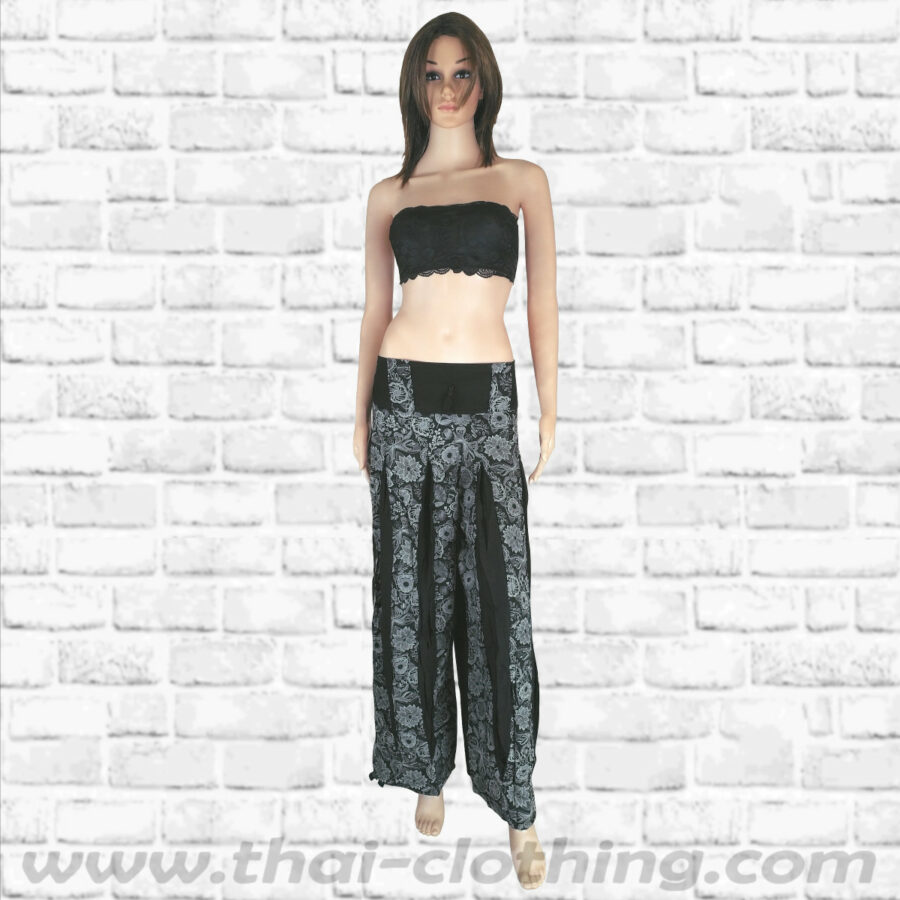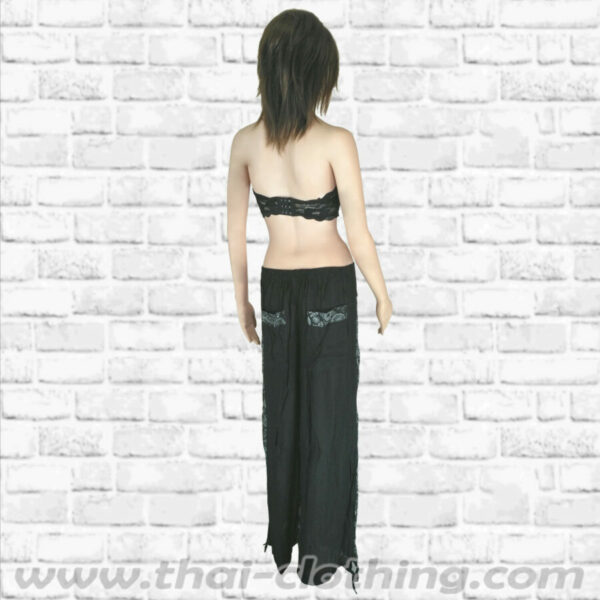 Smart Vert. Slit Rayon Pants

Wild Flowers
   Style: Wide legs with sewn-in vertical creases
These light and comfortable rayon pants with unique patterns come from Northern Thailand and due to the thin fabric and leg-space they're ideally suited for warm climate and all sorts of leisure activities.
At the front of the legs, these pants have 2 long vertical slits with black fabric sewn under, expanding when stretched. This not only gives these pants a very interesting and unique look but also extends the leg-space even more.
On the back the pants are black, only the 2 back pockets have a border with the pattern of the front side. A rubber band is embedded in the back.
The pants-legs have laces at the bottoms, so you can adjust the length of the legs easily and also give them a different look by making them shorter.
   Material:
These smart woman summer pants are made of 100% rayon fabric – very light, thin and comfortable.
They are only available in one size (freesize), please check the given dimensions:
Measurements (approx.):
A = max.45 cm / 17,5 inch
B = 95 cm / 37,5 inch
Only logged in customers who have purchased this product may leave a review.
← Previous product___.
___Next product →