← Previous product___.
___Next product →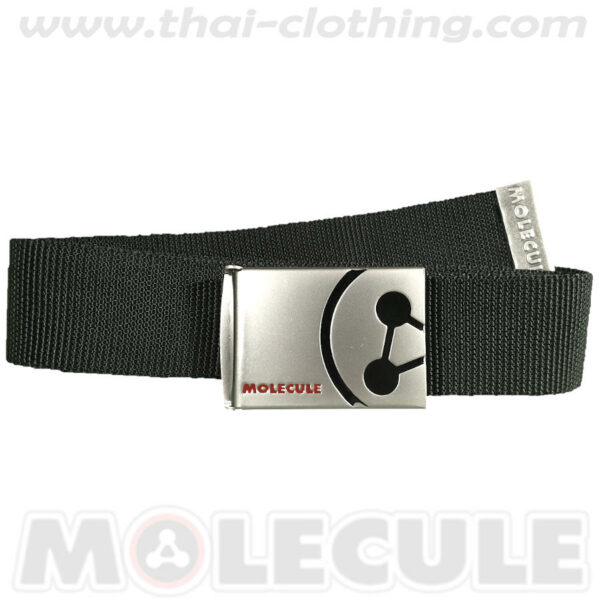 Canvas Belt – Black – Zoom Buckle
Molecule Belt – B03 (Partial Molecule Symbol)
This belt is not only super cool but also very resilient and practical. It's made of sturdy canvas with a chrome buckle showing part of the Molecule symbol as if zoomed in…
Measurements:
Width: 1.5 inch / 3.8 cm

Length (without buckle): 45 inch / 115 cm

Buckle length: 2.5 inch / 6.5 cm
The belt can easily be adjusted/shortened, just cutting it with a pair of scissors and clip it back into the toothed bracket of the buckle.
Gimmick: The backside of the buckle can be used as a beer opener!
We only buy and sell ORIGINAL Molecule Pants, bought directly from the manufacturer.
Only logged in customers who have purchased this product may leave a review.
← Previous product___.
___Next product →