← Previous product___.
___Next product →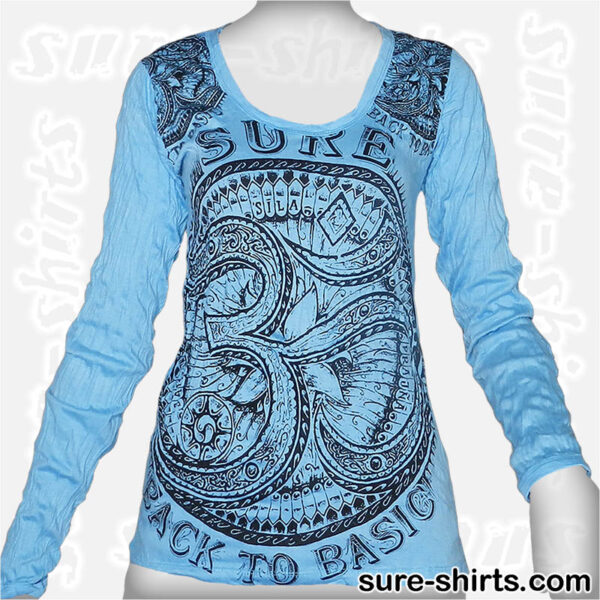 Om
Light Blue SURE Women Long Sleeve Shirt
   Motif: Om – Back To Basic
Om (or Aum) is surely the most popular spiritual symbol, mantra and sacred sound in the world. It is mainly used in Hinduism, Buddhism and Jainism, but its popularity and usage goes far beyond religion. Last but not least it's a very interesting looking symbol.
   Sure Women Long Sleeve Shirt:
Beautifully ornated "Om – Back to Basic" image on a light blue colored long sleeve wrinkle shirt.

Measures (approx.):
A = 14,5 inch / 37 cm
B = 24 inch / 61 cm
   Please note:
Size labels like S, M, L, XL are but arbitrary assignments.
All Sure shirts' measurements can differ from model to model, motif to motif and even color to color (of the same motif)!
We try our best to give accurate dimensions for every single shirt.
Please lay your favorite shirt flat on the floor, then compare the dimensions according to the picture and the given dimensions as shown in the image above.
   Read more about:

We only sell original SURE shirts from Thailand!
Only logged in customers who have purchased this product may leave a review.
← Previous product___.
___Next product →