← Previous product___.
___Next product →
SOLD OUT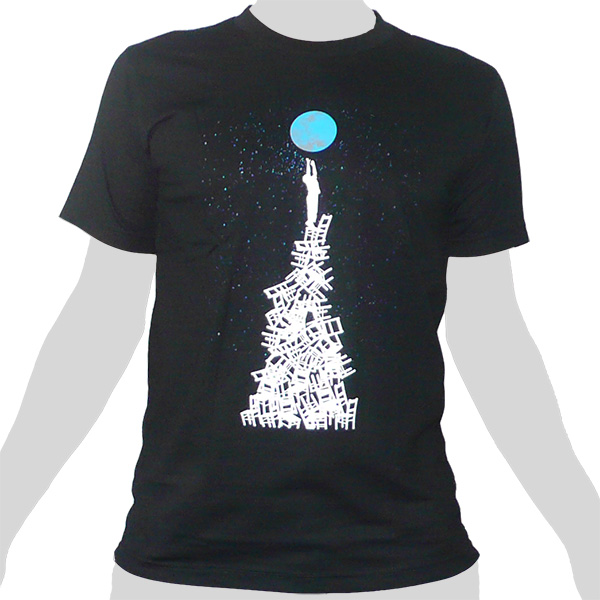 Reaching for Planet Earth
black ROCKY T Shirt
   Motif: Reaching for Planet Earth
A man standing on a pile of chairs reaching for planet earth in the night sky. This is not a "stairway to heaven", but a "chair-way to earth"! Rocky Shirts – poetic, original, funny!
   Rocky T Shirt:
The shirt is of good Quality and made of 100% cotton, non-chlorine bleach and fit for washing machine (cold). The print-image is durable, not stiff, and of good quality as well.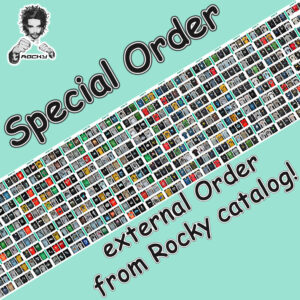 Measures (approx.):
M  – A=20 inch / 51 cm   B=28 inch / 71 cm
L   – A=22 inch / 56 cm   B=30 inch / 76 cm
XL – A=24 inch / 61 cm   B=32 inch / 81 cm
   Please note:
Size labels like S, M, L, XL are but arbitrary assignments.
Please compare the given dimensions according to the picture with a fitting Shirt of your wardrobe.
We only sell original ROCKY shirts from Thailand!
Only logged in customers who have purchased this product may leave a review.
← Previous product___.
___Next product →