← Previous product___.
___Next product →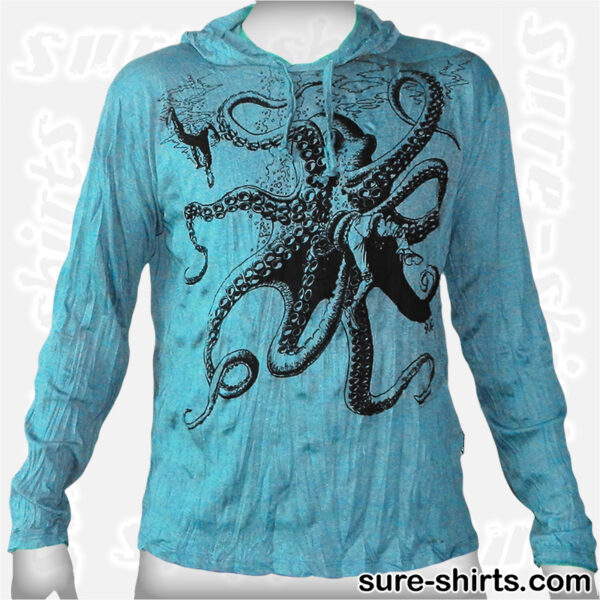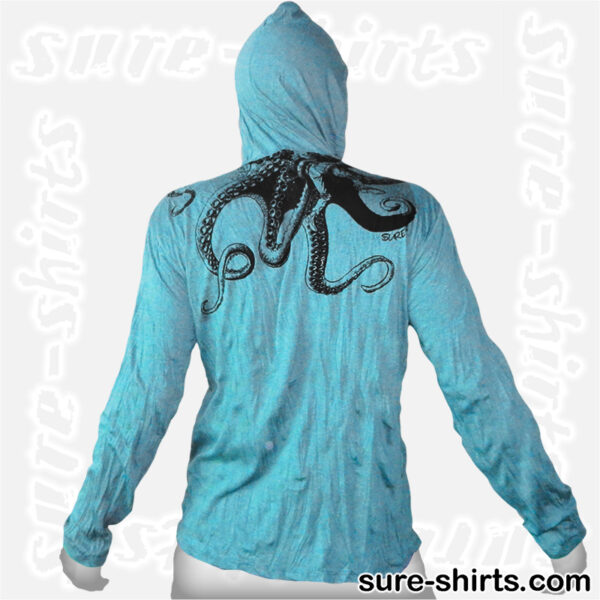 Octopus
Teal SURE Long Sleeve Hoodie size L
   Motif: Octopus
Beautiful image of a swimming or squirming octopus with its sucker-covered tentacles. Octopuses are surely one of the weirdest but also probably smartest creatures on our planet, although they do look like they're not really from this world – maybe they are in fact aliens after all? Amongst others curiosities they have blue blood, 3 hearts and can grow back "lost" tentacles! And they definitely are masters of camouflage, impressively changing colors and shapes in mere seconds.
   Sure Long Sleeve Hoodie size L:
Beautiful image on a teal colored long sleeve shirt.

Measures (approx.):
A = 21 inch / 54 cm
B = 28 inch / 72 cm
   Please note:
Size labels like S, M, L, XL are but arbitrary assignments.
All Sure shirts' measurements can differ from model to model, motif to motif and even color to color (of the same motif)!
We try our best to give accurate dimensions for every single shirt.
Please lay your favorite shirt flat on the floor, then compare the dimensions according to the picture and the given dimensions as shown in the image above.
   Read more about:

We only sell original SURE shirts from Thailand!
Only logged in customers who have purchased this product may leave a review.
← Previous product___.
___Next product →