← Previous product___.
___Next product →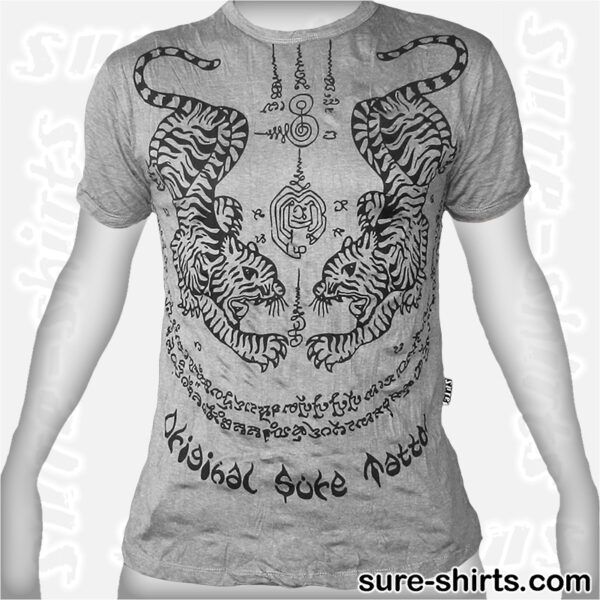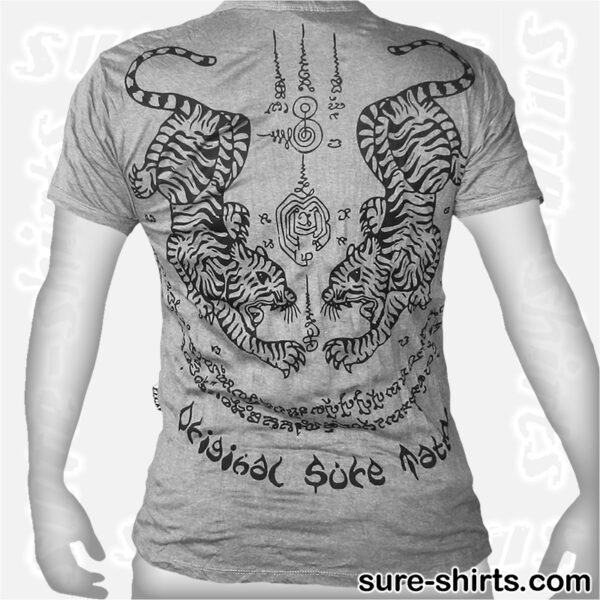 Tiger Tattoo
Light Grey SURE T Shirt size M
   Motif: Tiger Tattoo / Sak Yant Suea Khoo
In Thailand, Cambodia and Laos Spiritual Tattoos called Sak Yant are very popular. Sak Yants (or Yantra Tattoos) are believed to provide special powers like protection, strength, good fortune and many more.
This image shows the Twin Tiger Yant (Yant Suea Khoo) one of the most popular Sak Yants especially amongst Muay Thai boxers, soldiers and businessmen. The tiger generally stands for power, strength and authority. It is also a creature that is feared and respected by all animals and people as well. On the lower half of the yant, under the twin tigers, there is an Agkara (Khom script), a spiritual or magical text to emphesize the power of the tigers.
   Sure T Shirt size M:
Great "Tiger Tattoo" image on a light grey colored shirt.

Measures (approx.):
A = 20,5 inch / 52 cm
B = 28 inch / 72 cm
   Please note:
Size labels like S, M, L, XL are but arbitrary assignments.
All Sure shirts' measurements can differ from model to model, motif to motif and even color to color (of the same motif)!
We try our best to give accurate dimensions for every single shirt.
Please lay your favorite shirt flat on the floor, then compare the dimensions according to the picture and the given dimensions as shown in the image above.
   Read more about:

We only sell original SURE shirts from Thailand!
Only logged in customers who have purchased this product may leave a review.
← Previous product___.
___Next product →