← Previous product___.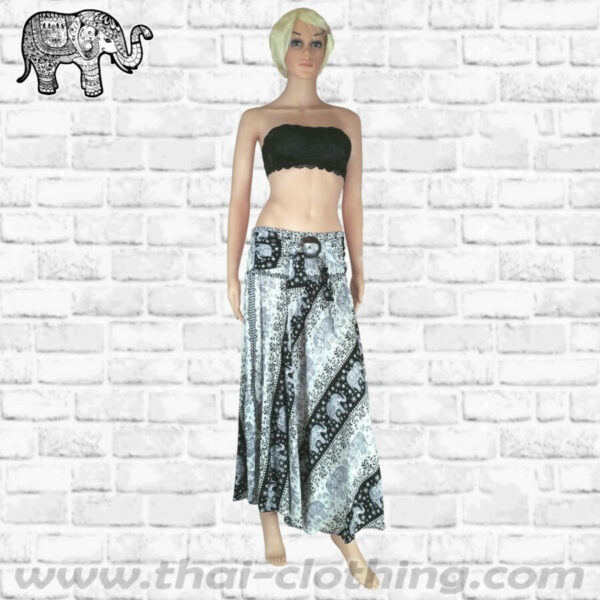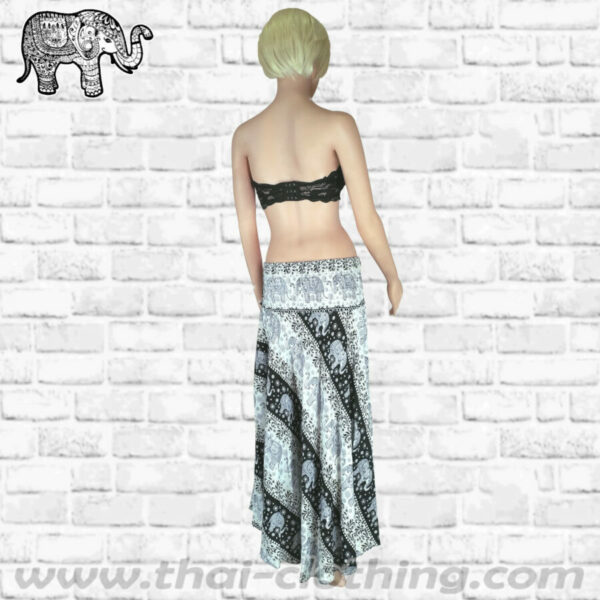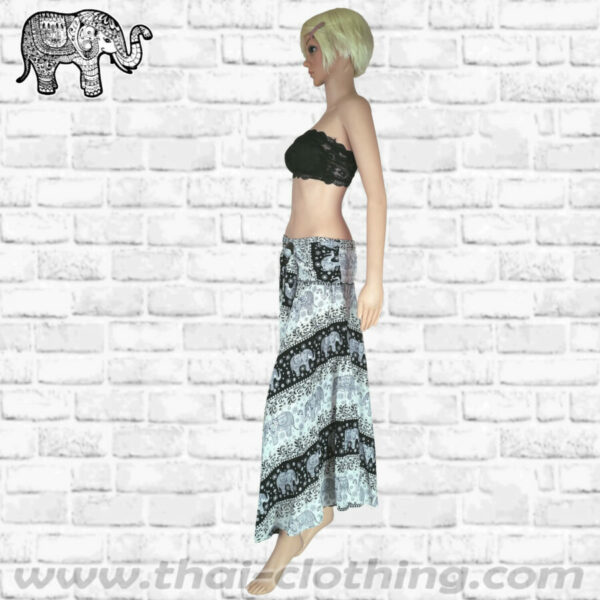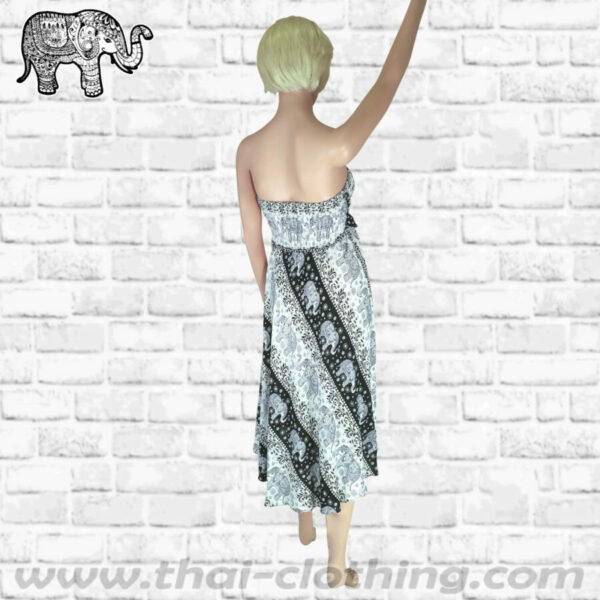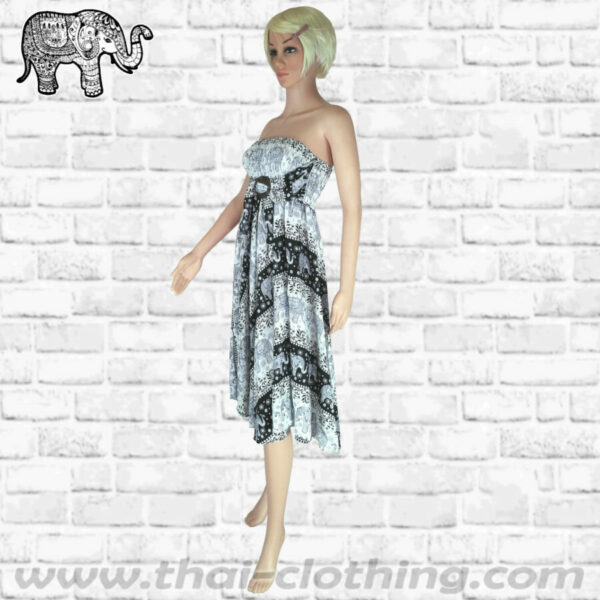 Thai Elephant Skirt-Dress – White

2 Colors: Black & White
Elephant Pants seem to be the no. 1 best selling garment in Thailand. Tourists, locals, Asians, Westerners, … Everywhere you look, you will see some people wearing these super comfortable and always nice looking pants.
This is our Elephant Skirt-Dress in White (with black). There are some spots with some additional gold-brown curlings which makes the colors even more interesting.

It has a broad elastic waistband (respectively chest, when wearing as a dress) and a ribbon with a coconut shell buckle at the front.

   2 in 1:
You can also pull the waistband over your chest and tie the waist ribbon behind your neck to wear it like a dress – really fancy!
   Style: Thai Leisure Pants
The style of these Elephant Pants, Shorts and Skirts comes from southeast Asian countries such as Thailand or India and is characterized by its loose fit and made of lightweight and breathable material. They have beautiful elephant patterns (hence the name) and are available in various colors and tints.
   Material:
Our Thai Elephant Pants as well as this skirt-dress are made of 100% rayon fabric – very light, thin, breathable and super comfortable.
   Size:
Elephant skirt-dresses are usually available in only one size (freesize), but every model may differ from each other (depending on its manufacturer). So please always check our given dimensions:
Measurements (approx.):
A (width) = 11-15.5 inch / 30-40 cm (stretchable)
B (length) = 31.5 inch / 80 cm
Weight = 250 g
Only logged in customers who have purchased this product may leave a review.
← Previous product___.